Jiangsu lanbisheng chemical environmental protection Co., Ltd.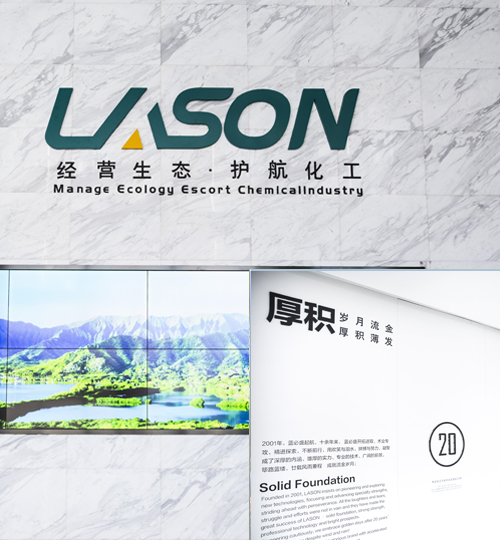 Jiangsu lanbisheng chemical environmental protection Co., Ltd. was established in April 2001. With its technological advantages, it has become a "key environmental protection enterprise" and "the most growing high-tech enterprise" in Jiangsu Province. Listed in the national stock exchange system (new third board) in August 2016,Securities abbreviation: LAN Bisheng, securities code: 838160
Lanbisheng is a high-tech enterprise providing EPC environmental engineering general contracting services for the comprehensive treatment of chemical pollution, focusing on the treatment and resource utilization of high concentration organic chemical wastewater, comprehensive treatment of three chemical wastes, new technology and process research of chemical environmental protection. There are more than 20 national patents, including 9 invention patents. Together with Yangnong group, Yabang Group and ChuanHua group, it has become a strategic partner, providing high-quality third-party services for the comprehensive treatment of chemical pollution in chemical parks and park enterprises such as spark group, leap soil group, satellite petrochemical, Xuchang chemical park, etc.
With nearly 20 years of experience and brand strength in chemical pollution control, lanbisheng has formulated a group, diversified and rapid development strategy, introduced international advanced environmental protection technology, and formed an environmental treatment industry chain service system of "environmental assessment, environmental detection, technical scheme, engineering design, engineering construction, skill training, trusteeship and operation", including chemical waste water, waste gas, solid waste, etc. Topic, can get one-stop comprehensive management in lanbisheng.
The company has class a qualification for environmental pollution control in Jiangsu Province, class B qualification for environmental pollution control engineering design in Jiangsu Province, class II qualification for general contracting of environmental pollution control engineering in Jiangsu Province, class II qualification for operation and service of pollution control facilities, class III qualification for professional contracting of environmental protection engineering, ISO9001:2008 quality management system certificate, ISO14001:2004 environmental management system certificate and other relevant qualifications.
The company is now "key backbone environmental protection enterprise", "high and new technology enterprise", "small and medium-sized science and technology enterprise of Jiangsu Province", "private science and technology enterprise of Jiangsu Province", "leading enterprise in water industry and park water treatment field of China", "backbone enterprise of Yixing environmental protection equipment manufacturing and service characteristic industrial base of national Torch Plan", "AAA credit enterprise", "Jiangsu shouhe Tongzhong credit enterprise; "executive director unit of Jiangsu Environmental Protection Industry Association", "director unit of national provincial and municipal Chemical Research Institute (company) cooperation network", "secretary general unit of national environmental protection water treatment special equipment technology strategic innovation alliance".
Thin hair

2019Enter the international market and cooperate with the third development of the United States and the powerful Wacker of Germany

Energy storage

February 2018Build a strategic display platform, set a group development goal, and lay a solid foundation for diversified and professional development.

Stride

August 2016Log in to the new third board (838160) and enter a leap forward development. In November, we launched comprehensive cooperation with Yangnong group, Yabang Group, ChuanHua group (002010) and other key customers. In December, the business cooperation mode was adjusted strategically and the first rot operation project was officially launched.

Add wings

March 2016Target customers are key customers and high-quality customers, develop continuous long-term projects, and further subdivide the target market with a single chemical product as the research direction. In July of the same year, we cooperated with Runbang (002183) to enter the capital market hand in hand.

integration

August 2013Renamed Jiangsu Bluestar chemical environmental protection Co., Ltd. The target market continues to be refined, focusing on the wastewater treatment in the chemical market segments such as pesticide, dye and medicine, integrating and concentrating the company's superior technical strength, optimizing and further subdividing the company's target customer base.

Location

June 2009Yixing Bluestar Chemical Environmental Protection Research Institute was established as the main body and external environmental protection technical service platform of the company's chemical wastewater treatment technology and process research and development.

Upgrading

February 2008In February 2008, it was renamed Jiangsu Bluestar Environmental Protection Technology Co., Ltd. Business development for high concentration of organic chemical wastewater treatment and technical services.

Entrepreneurship

April 2001Yixing Bluestar environmental protection equipment Co., Ltd. was established, mainly engaged in the sales of environmental protection equipment.